Dr Roots Records
Hebrew Reggae: New Twists on Traditional Riffs
Larry Singer
Dr Roots Updates and News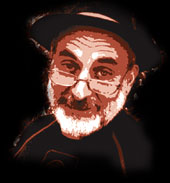 Producer
720-220-8400
dr-roots@dr-roots.com
Bio:
Larry Singer embarked on the Zadik project to create world music, combining his passion for reggae music with Jewish culture, after retiring from a 30-year career as a dentist, where he acquired the nickname "Dr-Roots." He sees reggae music as the heartbeat and Hebrew prayer as the consciousness.
Projects:
Listen to Samples from the "We Are One" Album
Here is the Music Player. You need to installl flash player to show this cool thing!
ORDER THE CD
DOWNLOAD THE ALBUM
Hebrew Reggae - New Twists on Traditional Riffs
Zadik
is a new kind of music combining Reggae rhythms with traditional Jewish prayers for a fresh and fun twist that you can sing along with and really dance to. Zadik is a collaboration of talented artists, conceived and edited together by Larry "Dr-Roots" Singer.
The album is
available for purchase or download
.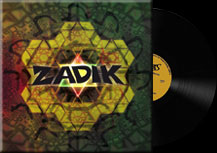 Fan site, info, and presales:
www.ZadikMusic.com
"Skiing Rabbi Music Video, featuring Zadik's Title Track, 'We Are One'"
Filmed in 2003, re-released in 2010